Game Description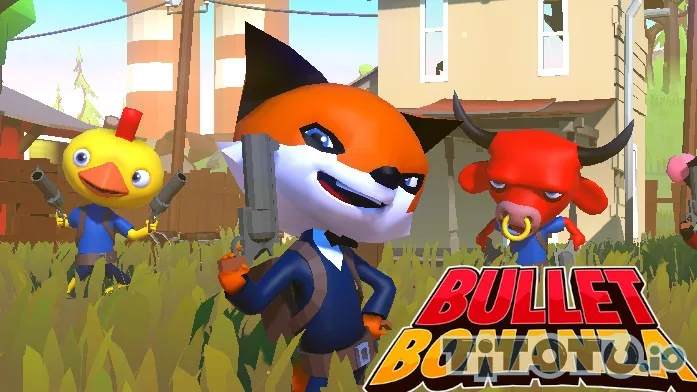 Bullet Bonanza is a high-octane shooting game that immerses players in intense firefights. As you progress through challenging levels, you'll confront hordes of enemies and wield a powerful arsenal of weapons. The mission is straightforward: survive the onslaught, eliminate your adversaries, and emerge victorious in the midst of a bullet storm.
Game Controls
Before diving headfirst into the chaos, it's crucial to acquaint yourself with the game controls:
Movement: Use the arrow keys to guide your character through the relentless mayhem.
Aim and Shoot: Position your mouse cursor to aim and click to unleash a relentless barrage of bullets upon your foes.
Reload: When your ammo runs low, press the 'R' key to swiftly reload your weapon.
How to Play Bullet Bonanza
Here's a step-by-step guide on how to navigate the chaos and excel in Bullet Bonanza:
Character Selection: Begin your journey by selecting your character and customizing their appearance to suit your preferences.
Select Your Weapon: Choose from a diverse array of weapons, each with unique strengths and characteristics.
Navigate Challenging Levels: Step into various levels, each more demanding than the last, and confront waves of adversaries.
Survive and Eliminate: Keep a vigilant eye, dodge incoming enemy fire, and eliminate your opponents with pinpoint precision.
Collect Power-Ups: Scattered throughout the levels are power-ups that can temporarily enhance your abilities, such as improved firepower or protective shields.
Complete Objectives: Fulfill level-specific objectives to progress through the game, unlocking new content and confronting fresh challenges.
Tips and Tricks
To rise to the top in Bullet Bonanza and conquer the chaos, consider these indispensable tips and tricks:
Aim for Headshots: Master precision aiming to maximize your impact with devastating headshots, inflicting additional damage.
Use Cover Wisely: Make strategic use of available cover to shield yourself from enemy fire and regroup when necessary.
Manage Ammo: Keep a close eye on your ammunition count and reload strategically to avoid running out at critical moments.
Prioritize Targets: Concentrate your firepower on high-priority targets first, reducing overall danger in the vicinity.
Learn Enemy Patterns: Study enemy movement and attack patterns to anticipate their actions and react effectively.
Game Developer
Bullet Bonanza is the creation of PlayAction Games, a revered game development studio known for crafting entertaining and action-packed titles that cater to gamers' insatiable appetite for excitement.
Game Platforms
Download the game on iOS and Android devices to play on the go.
How to Play Unblocked
For those eager to engage in Bullet Bonanza unblocked, it's essential to do so through legitimate and ethical means. Here's your gateway to unhindered gameplay:
Official Channels: Enjoy Bullet Bonanza through official game websites, trusted platforms, or authorized app stores, strictly adhering to terms and conditions.
Network Permissions: If you find yourself within a network with restrictions, consider reaching out to your network administrator to explore the possibility of unlocking the game.
Local Installation: Download and install the game on your personal device to savor uninterrupted gameplay, free from network restrictions.
In summary, Bullet Bonanza offers a heart-pounding, action-packed gaming experience for those who relish chaos and intense battles. As you master the controls and follow the expert tips and tricks, you'll find yourself immersed in a world of bullet-filled mayhem and thrilling action. Play responsibly on supported platforms or unblock the game through legitimate means while adhering to network policies and guidelines.